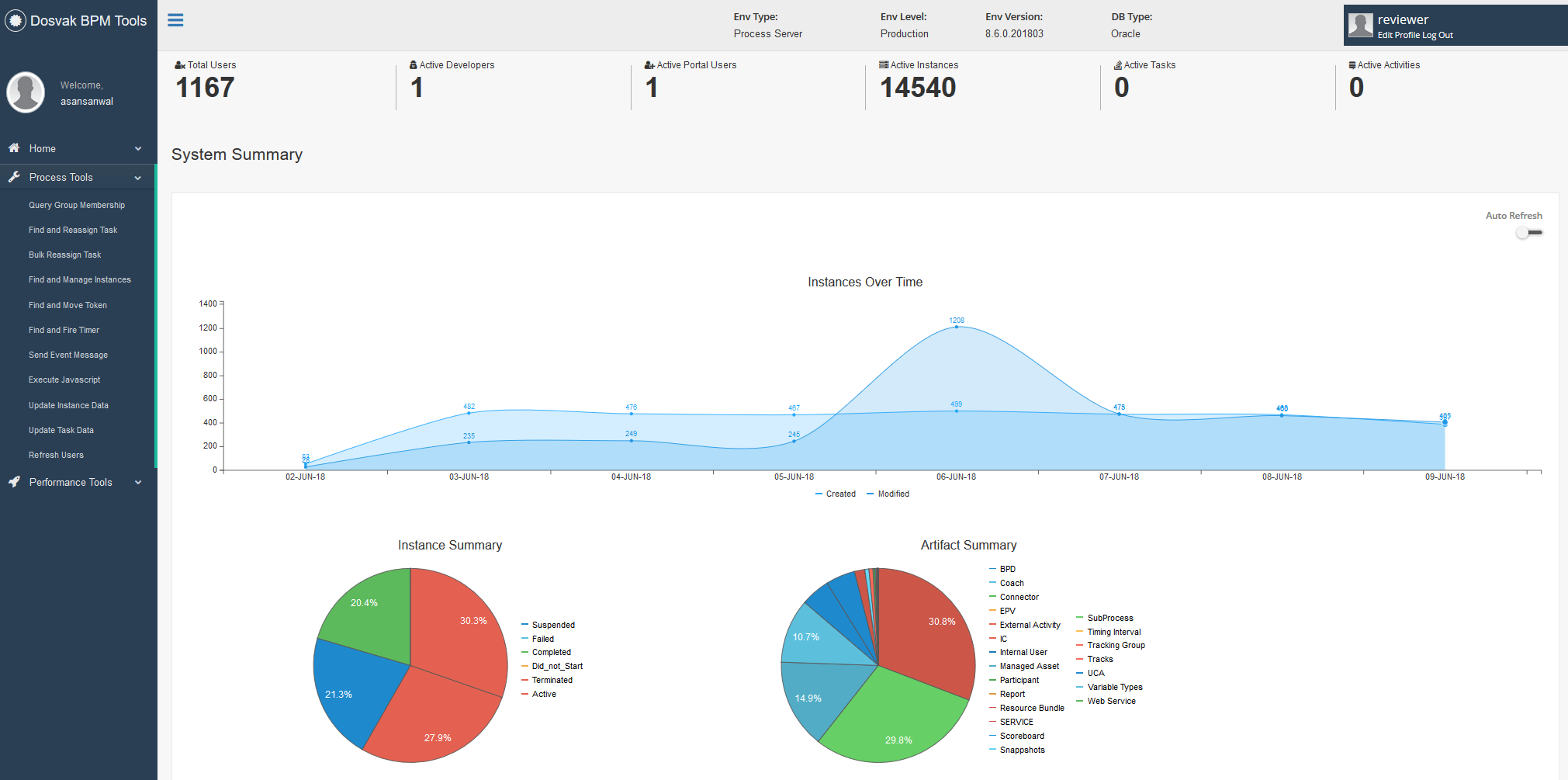 Hassle Free Process & Performance tools which you can use to
Maintain and Manage Process Instances in bulk.
Maintain and Manage Tasks in bulk.
Event Managers – automatically construct event messages with correlation.
Timers – search for and fire timers in bulk.
Tokens – search for tokens and move/delete them.
Update instance and task data – JSON syntax to update data.
Cleanup instance data – completely remove stale Process Instance Data.
Cleanup documents – search for and cleanup accumulated unwanted Documents.
Identify large BPD and Task Execution Context.
Identify large and non-optimized managed assets js/css and images etc.
Performance Problems Identification and Performance tools and a lot more.
A must have for any efficient IBM BPM Maintenance and Development Team.
Totally Free to use modify and distribute , we have open sourced this product. 
Live Demo
Download (IBM BPM 8.6, BAW 18.0.0.1 )

Dosvak Processs & Performance Tools v2.0

31.73 MB
Open Source Free Version
You can use it as is in Production/Live Environment without warranty or support. No Liabilities.
You can redistribute it or modify/clone it.
No warranty/support/liability should be expected for its usage, please ensure usability before using.