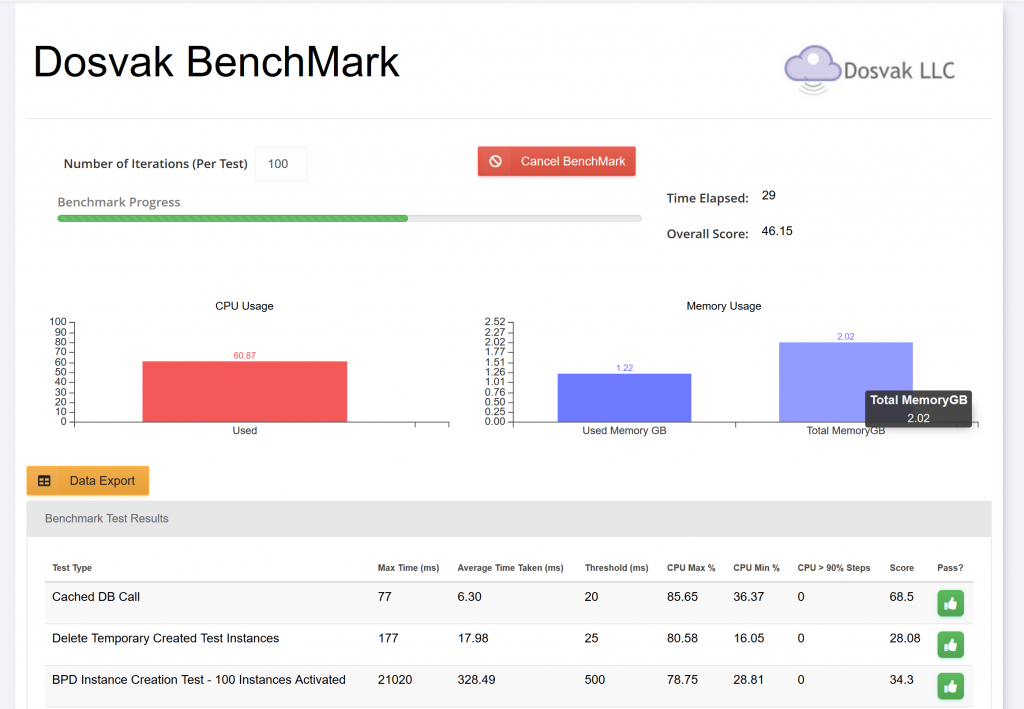 Ever wondered whether your IBM BPM / BAW system is fully tuned or not, how is it behaving as compared to other environments. We are providing a Benchmark utility which will compare your system against our baselined system. It runs 10 heavy load tests and generates a score for each one aspect and a overall score for your environment. You can use it to baseline your system and then check the results of performance tuning efforts or just check whether is is tuned properly or not. This utility is totally free for the community as a complimentary product from Dosvak.
You can tryout the live demo on our baselined system
Live Demo
Download (IBM BPM 8.6 )

Dosvak Benchmark 1.0

51.18 MB
Evaluation Usage Terms
No warranty or support should be expected for its usage.
It should not be run during Business Hours and may adversely affect the performance of other applications.